Price
Free
Event date and time
Monday 16 Oct 2023

Location
Attend online
Login details will be emailed to registrants
In recent years, the impacts of Artificial Intelligence (AI) on many aspects of society have been profound, affecting human lives and experiences in a multitude of ways. There's a growing realization that AI systems must not only be useful but also ethically and responsibly designed, encompassing principles of diversity and inclusion.
We are pleased to announce a call for participation for our upcoming Symposium on Diversity and Inclusion in Artificial Intelligence. This symposium aims to bring together researchers, practitioners, policymakers, and other stakeholders to exchange ideas, share research findings, and build a strong network committed to fostering diversity and inclusion in AI.
Dates and Times
Event date:

Oct 2023
Monday 16 Oct 2023
Attend online
Login details will be emailed to registrants
Contact
More information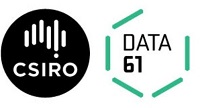 The Diversity and Inclusion in AI research team at CSIRO's Data61 are organizing this event to bring together the community of research and practice, for ideation, networking, and collaboration, and to advance the advocacy for research into diversity and inclusion principles and practices.
Find out more