Price
Free
Event date and time
Thursday 1 Feb 2024
11.00am to 12.00pm AEDT
Location
Online virtual event
Login details will be emailed to registrants
The National AI Centre is excited to host a conversation that explores how Australian organisations can prioritise their time and teams to unlock the economic opportunity of generative AI (GAI) in 2024.
Join experts from the Tech Council and Microsoft Australia to learn more about the broader economic impact associated with GAI in Australia as well as their insights in the priority actions industries can take to accelerate GAI adoption in their business.
The conversation will focus on Australia's existing comparative advantages in digital innovation that make our industries well positioned to lead in the era of AI.
The management of key risks will also be discussed, including some of the ways that Australian workers can be supported and reskilled, how access to GAI can be made more equitable, especially for small and medium sized enterprises.
This presentation will be based on data captured in the Tech Council's "Australia's Generative AI Opportunity" report.
Dates and Times
Event date:

Feb 2024
Thursday 1 Feb 2024
Online virtual event
11.00am to 12.00pm AEDT
Login details will be emailed to registrants
Contact
More information
Speaker Profiles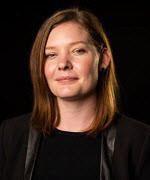 Scarlett McDermott, Head of Ecosystem Capability, Tech Council of Australia
Scarlett McDermott is the Head of Ecosystem Capability at the Tech Council of Australia. She is an experienced technologist and leader, with expertise in software, cyber, and product development. Scarlett has spent the last several years focused on solving problems of supply, diversity, and training quality in the technology talent landscape in Australia, the UK, and North America as a scaleup CTO, and now heads up the Tech Council's Digital Employment Forum.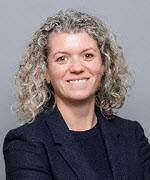 Kate Seward, Manager – Economic and Societal Impact, Corporate External and Legal Affairs, Microsoft Australia
Kate is a policy specialist at Microsoft in Melbourne, working on various tech policy issues such as AI. Before coming to Microsoft, Kate was a management consultant at Boston Consulting Group, where she worked with both private and public sector clients. Kate began her career at the Department of Foreign Affairs and Trade, and served at the Australian Embassies in Beijing and Washington DC. Kate has a Masters of Business Administration from London Business School.