Price
Free
Event date and time
Thursday 15 Jun 2023
3.30pm to 4.30pm AEST
Location
Online virtual event
Login details will be emailed to registrants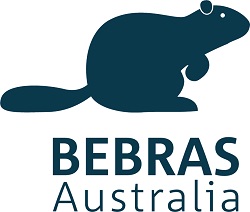 There are exciting opportunities for students to build on computational thinking skills after the Bebras Challenge has ended. In this professional learning session, we will break down questions from Round 1 to explore different approaches used by students, what they did well, and where there could be improvement. Additionally, we will provide curriculum-linked resources to assist students in further developing their digital technology skills prior to Round 2. This session is also suitable for teachers who did not participate in Round 1 but are considering joining in for Round 2.
Dates and Times
Event date:

Jun 2023
Thursday 15 Jun 2023
Online virtual event
3.30pm to 4.30pm AEST
Login details will be emailed to registrants
Contact
More information
Agenda/ topics covered in meeting e.g
Detailed review of the 2022 Bebras challenge round one
Unpacking multiple questions looking at areas of strength and areas for improvement
How to use resources for continued engagement with computation thinking skills post Bebras
Looking for more information?
Check out the Digital Careers website
Who Should Attend this session?
This event is suitable for all Primary and Secondary educators, STEM specialists, Digital Technologies focused teachers and education administrators who are interested in learning more about Bebras. Educators who did not participate in Bebras round one are welcome to attend.
AITSL Standards
Registered participants will receive a certificate of completion link to the following Australian Institute for Teaching and School Leadership standards;
Standard 2: Know the content and how to teach it
2.2 Content selection and organisation
2.6 Information and Communication Technology (ICT)
Standard 6: Engage in professional learning
6.2 Engage in professional learning and improve practice
Standard 7: Engage professionally with colleagues, parents/carers and the community
7.4 Engage with professional teaching networks and broader communities
Accessibility
This session is closed-caption enabled and a copy of the recording, slides and resources will be emailed to all registered participants and attendees.
If you require any additional information regarding accessibility or have any requests for assistance for this session please do not hesitate to contact digitalcareers.csiro.au