Price
Free
Event date and time
Friday 9 Jun 2023
11.00am to 12.00pm AEST
Location
Virtual online event
Event access link will be shared directly to registered attendees
With generative artificial intelligence (AI) and the pace of change dominating headlines across the globe, there is a growing focus on the importance of safe and ethical AI. Governments, businesses, and citizens all want to know how to ensure responsible AI is developed and deployed in a way that benefits business and community.
Join the conversation to hear how research and industry are coming together to accelerate responsible AI development and adoption in Australia.
We're preparing for a responsible AI future with initiatives from frontier research to the development of the National AI Centre's Responsible AI Network (RAIN).
Dial in to our webinar to hear more about why responsible AI matters to you and your business, learn about the latest advances in responsible AI research, and how the Responsible AI Network can provide expert advice to your organisation with best practice guidance, tools and learning modules.
Meet your host:
Jon Whittle, Director, CSIRO's Data61 and Responsible AI researcher.
Meet the panel:
Judy Slatyer, lead of the cross-ecosystem Responsible AI Think Tank and entrepreneur-in-residence
Rita Arrigo, Strategic Engagement Manager, National AI Centre Strategic Engagement Manager, National AI Centre
Liming Zhu, Research Director Software and Computational Systems, CSIRO's Data61
Dates and Times
Event date:

Jun 2023
Friday 9 Jun 2023
Virtual online event
11.00am to 12.00pm AEST
Event access link will be shared directly to registered attendees
Contact
More information
Our Speakers
Jon Whittle, Director, Data61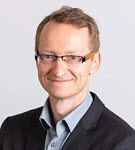 Jon Whittle is Director of CSIRO's Data61, the digital and data sciences arm of Australia's national science agency. With over 800 staff and affiliates, Data61 is one of the largest collections of R&D expertise in Artificial Intelligence and Data Science in the world. Data61 partners with over 200 industry and government organisations, over 30 Universities, and works across vertical sectors in manufacturing, agriculture, and the environment. Prior to joining Data61, Jon was Dean of the Faculty of Information Technology at Monash University, the largest university in Australia. He was named CEO Magazine's 2019 Education Executive of the Year. Jon is also a former Technical Area Lead at NASA, where he worked on AI software for NASA space missions. Jon has a PhD in Artificial Intelligence from the University of Edinburgh, UK and hosts the Everyday AI podcast: a series which brings AI back to reality (Everyday AI: A CSIRO podcast – CSIRO)
Judy Slatyer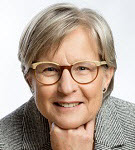 Judy is a highly respected leader experienced across start-up, corporate, government and not-for-profit settings within Australia and internationally. Previously the CEO of the Australian Red Cross, and COO of the Worldwide Fund for Nature, Judy holds the position of Entrepreneur-in-Residence at CSIRO's Data61 and leader of the Responsible AI Think Tank (Leaders appointed for National AI Centre Think Tanks – Algorithm), is a member of the Net Zero Emissions and Clean Economy Board, The AI Coalition (part of The B Team Australia) as well as several Non-Executive Director roles for Booktopia, WWF-Australia, Natural Carbon, Talent Beyond Boundaries.
Rita Arrigo, Strategic Engagement Manager, National AI Centre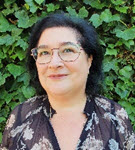 Rita is Strategic Engagement Manager at CSIRO National AI Centre, focused on building a Responsible AI Network a world first cross-ecosystem collaboration aimed at establishing and sharing the best practice of responsible AI in the commercial sector.
Previously, Deputy Director Centre of Industrial AI Research and Innovation (CIAIRI), Chief Digital Advisor at Microsoft she cultivates innovation with emerging technologies including Artificial Intelligence (AI), Machine Learning (ML), Mixed Reality (MR) & Digital Twin to industry sectors including health, transport, energy, education and urban planning, customer engagement and environmental stewardship. She was appointed an AI Ambassador and continues to advocate for ways that AI and XR can reinvent experiences in work and daily life.
An accomplished speaker who has gained recognition as an expert in AI, innovation, and digital technology. Her passion for cutting-edge immersive technology is exemplified by the demo's she delivers with her own HoloLens 2. She has been sought after as a keynote speaker for many years, with experience in television, radio, podcasting, and workshops, Rita has a unique perspective on the intersection of technology and society. She is also an esteemed judge of the Women in AI Awards and looks forward to continuing her contributions to this important initiative.
She holds a Bachelor of Industrial Engineering and Computing from Monash University as well as qualifications in Marketing (Monash University), Artificial Intelligence (Microsoft INSEAD AI Business School), Design Thinking (Hasso Plattner Institute of Design at Stanford), and Design Thinking Essentials (Luma Institute).
Liming Zhu, Research Director Software and Computational Systems, CSIRO's Data61
Dr/Prof Liming Zhu is a Research Director at CSIRO's Data61 and a conjoint full Professor at the University of New South Wales (UNSW). He is the chairperson of Standards Australia's blockchain committee and contributes to several AI trustworthiness-related committees (Meet our Responsible AI Science leaders – Algorithm). He is a member of the Responsible AI Think Tank at the National AI Centre. His research program innovates in the areas of artificial intelligence/machine learning (AI/ML) platforms, responsible/ethical AI, software engineering, blockchain, regulation technology, quantum software, privacy and cybersecurity. He has published more than 300 academic papers on software architecture, data/ML infrastructure, blockchain, governance and responsible AI.