Price
Date and Location
Showing 2 of 2 dates for this event. Dates available from 25 Jul 2023 until 28 Jul 2023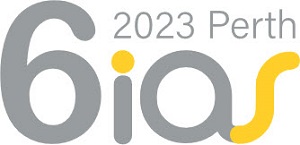 6th International Archean Symposium
25-27 July 2023 - Esplanade Hotel, Fremantle WA
Kaya from Noongar Whadjuk boodja! The 6th International Archean Symposium (6IAS) represents the premier international scientific gathering for geoscientists interested in the Early Earth. The program will reflect a decade's worth of advances in our understanding of how the Early Earth evolved and aims to develop future directions for Precambrian geoscience for the decade to come. The symposium continues the series of highly successful IAS meetings presented every decade by Geoconferences (WA). We invite academic, government and industry geoscientists involved in Precambrian geoscience to attend the 6th International Archean Symposium, which will be held from 2023 at The Esplanade Hotel in Fremantle (Walyalup), Perth, Australia.
6ias Workshops
Archean Fault Rocks: 23 – 24 July 2023
3D Modelling and Loop: 22 – 23 July 2023
Archean-Proterozoic boundary core workshop: 25 July 2023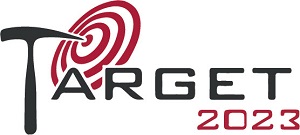 Target 2023: Targeting for a New Era of Discovery
28 July 2023 - Esplanade Hotel, Fremantle WA
After the great success of Target 2017, Geoconferences is organising Target 2023 to showcase innovations developed to aid the discovery of new tier-one deposits and broaden the exploration search space under cover. Target 2023 will focus on all aspects of mineral exploration and provide a unique opportunity to workshop solutions to the mineral industry challenges that lie ahead.
We expect more than 250 attendees from both the Australian and international mineral exploration community, including executives, professionals, researchers and university students. The technical program will consist of a plenary format and multiple poster sessions, impacting multi-commodity exploration from the regional greenfield scale through to camp scale. The program will emphasise: (i) key research outcomes that impact our understanding of Mineral Systems and the derived exploration strategies; (ii) data integration, interpretation and key exploration targeting inputs; and, (iii) improved targeting strategies and methodologies.
We look forward to welcoming you to Target 2023 and together shaping tomorrow's exploration strategies for the future sustainability of our industry.
Target 2023 Workshops
Improve your geological logging with geochemical and hyperspectral data: 24 July 2023
A practical guide to exploration hydrogeochemistry: 24 July 2023
Regolith Geochemistry for Minerals Exploration: 24 July 2023
Pricing
From $88

Refer to the 6ias website or click the 'Register now' button for full details
Dates and Times
Showing 2 of 2 dates for this event.
Dates available from 25 Jul 2023 until 28 Jul 2023
Event date:

Jul 2023
25 July - 27 July 2023
6th International Archean Symposium
Esplanade Hotel, 46-54 Marine Terrace, Fremantle WA
Get Directions
Event date:

Jul 2023
Friday 28 Jul 2023
Target 2023
Esplanade Hotel, 46-54 Marine Terrace, Fremantle WA
Get Directions
Contact
More information
Key dates:
Registration: NOW OPEN
Pre-conference field trips: 17 to 23 July 2023
Workshops: 22 to 28 July 2023
6ias: 25 to 27 July 2023
Target 2023: 28 July 2023
Post-conference field trips: 29 July to 4 August 2023
Supported by:

Find out more