Price
Free - $50
Event date and time
Tuesday 13 - Friday 16 Jun 2023

Location
CSIRO Marsfield, Cnr Pembroke & Vimiera Roads, Marsfield NSW
Virtual attendance option also available - login details will be emailed to registrants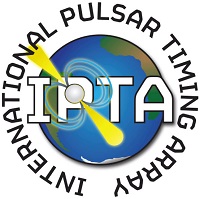 The student workshop will be held at CSIRO Space & Astronomy headquarters in Marsfield, Sydney, Australia. Space & Astronomy operates the Australia Telescope National Facility radio telescopes and develops advanced radio astronomy instrumentation for radio telescopes around the world.
While it has always been referred to as the "Student Workshop" we intend the week to provide training opportunities for both students and scientists new and within the field. The workshop will consist of lectures and tutorials on pulsar observing, data processing, and GW analysis, plus more!
IPTA Hack week activities will run in parallel to the student workshop.
Pricing
In-person Registration

Limited capacity
Dates and Times
Event date:

Jun 2023
13 June - 16 June 2023
CSIRO Marsfield, Cnr Pembroke & Vimiera Roads, Marsfield NSW
Virtual attendance option also available - login details will be emailed to registrants
Get Directions
Contact
More information
Due to logistical constraints, the maximum number of in-person attendees at the student week is 50. In-person registrations submitted after the 50-person limit is reached will be able to submit their details for consideration should a place become available.
For those who aren't able to attend in-person, a virtual attendance option is available with no registration fee.
Find out more