Price
$880
Event date and time
Monday 4 - Wednesday 6 Dec 2023

Location
Pullman on the Park
192 Wellington Parade, East Melbourne VIC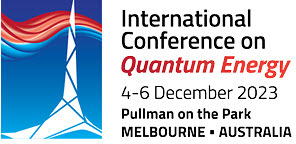 Quantum visions for global energy solutions
Australia's national science agency, CSIRO, is proud to present the International Conference on Quantum Energy (ICQE) 2023 – the premier event to explore the role of quantum mechanics in addressing our global energy challenges.
ICQE 2023 will bring together will bring together thought leaders from around the world to explore the role of quantum in addressing some of our global energy challenges and transform the energy landscape for the future.
It offers a cross-disciplinary program on the fundamental principles, and applied engineering of, quantum systems for energy harvesting, conversion, storage and transport. Australia's Chief Scientist, and renowned physicist, Dr Cathy Foley AO PSM will deliver the conference Welcome Address. She will be joined by six other esteemed keynote speakers including Prof Gerard Milburn, Dr Alexia Auffèves and Prof Sir Peter Knight in sharing their ground-breaking work and latest insights.
ICQE 2023 promises a comprehensive line-up of speakers, an innovative program and first-class networking opportunities. We are also planning a packed agenda of science, food, arts, cafes and culture as your introduction to the best of Australia's cultural centre, Melbourne.
Don't miss out on this enlightening quantum event – reserve your spot today.
"Whether you're a scholar or policy maker, industry partner or energy enthusiast, ICQE 2023 will provide the opportunities to connect with like-minded professionals and learn from global experts in the field."
James Quach
Chair, International Conference on Quantum Energy
Science Leader in Quantum Science and Technologies
Commonwealth Scientific and Industrial Research Organisation (CSIRO)
Pricing
Early Bird Full Registration

Expires 4 September 2023

Early Bird Student Registration

Expires 4 September 2023

Standard Full Registration

From 4 September 2023

Standard Student Registration

From 4 September 2023
Dates and Times
Event date:

Dec 2023
04 December - 06 December 2023
Pullman on the Park
192 Wellington Parade, East Melbourne VIC
Get Directions
Contact
More information
Meet the presenters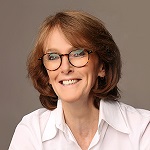 Dr Cathy Foley AO PSM
Dr Cathy Foley AO PSM became Australia's ninth Chief Scientist in January 2021 after an extensive career at Australia's national science agency, CSIRO, including as the agency's Chief Scientist.
Dr Foley is an internationally recognised physicist with major research achievements in superconductors and sensors which lead to the development of the LANDTEM sensor system to locate valuable deposits of minerals deep underground.
Dr Foley's scientific excellence and influential leadership have been recognised with numerous awards and fellowships, including election to the Australian Academy of Science in 2020, and an Order of Australia for service to research science and to the advancement of women in physics. She received the Australian Institute of Physics Medal for Outstanding Service to Physics in 2016. She is a Fellow of Australian Academy of Technological Science and Engineering (2008) and an honorary Fellow of the Australian Institute of Physics (2019). Dr Foley is an inspiration to women in STEM across the globe and focused strongly on equality and diversity in the science sector.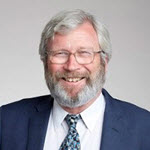 Professor Gerard Milburn
If anyone can has a claim to the title of "Father of quantum technology", Gerard Milburn does. As an esteemed physicist, researcher, and thought leader, he has played a pivotal role in advancing our understanding of quantum physics and its potential applications in the energy sector. Professor Milburn's research interests are in the fields of quantum information theory, quantum foundations, quantum optics, quantum control and measurement theory. He obtained a PhD in theoretical Physics from the University of Waikato in 1982 for work on squeezed states of light and quantum nondemolition measurements. He is also an accomplished author, having penned five influential books and many research papers that have shaped the development of quantum technologies. His seminal book, Quantum Technology, provided the foundation for many ongoing research projects and has been cited by thousands of researchers around the world. Professor Milburn is currently a Professor at the University of Queensland. He is also a Fellow of the Australian Academy of Science, The Royal Society of London and The American Physical Society.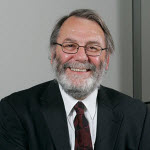 Professor Sir Peter Knight FRS
Emeritus Professor Sir Peter Knight is renowned for his profound contributions to the fields of quantum optics, strong field physics and quantum information science. Currently, he is Senior Research Investigator in the Physics Department at Imperial College and Senior Fellow in Residence at the Kavli Royal Society International Centre after retiring from his role as Deputy Rector (Research) at Imperial College in 2010. Throughout his career, he has held many distinguished positions, including serving as the President of the Institute of Physics and President of the Optical Society of America and Chief Scientific Advisor at the UK National Physical Laboratory. He is also a Thomson-ISI "Highly Cited Author" and current editor of Contemporary Physics. Professor Knight's distinguished work has resulted in numerous accolades, including a knighthood for services to optical physics. He has also been awarded the Royal Medal of the Royal Society and is the recipient of the Thomas Young Medal and the Glazebrook Medal of the Institute of Physics. Professor Knight's outstanding contribution has influenced a generation of researchers, marking him as a leading figure in his field.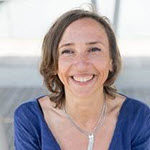 Dr Alexia Auffèves
Dr. Auffèves is a world-renowned quantum physicist, innovator, and educator who has made significant contributions to the advancement of quantum energy and related technologies. As an esteemed researcher, Dr. Auffèves has published numerous high-impact papers in top-tier scientific journals. Her pioneering work on the fundamental understanding of energy and entropy in quantum systems has garnered widespread recognition and inspired further breakthroughs in the field. As a current CNRS research director, she also runs the International Research Lab MajuLab in Singapore. After an experimental thesis under the supervision of S. Haroche, she was hired by CNRS in 2005 in Grenoble, where she developed a theoretical research line around quantum optics and quantum thermodynamics. She promoted the physics-philosophy interface within the Grenoble ecosystem for quantum technologies, which she coordinated between 2017 and 2022 through the local initiatives Quantum Engineering Grenoble and QuantAlps.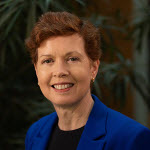 Dr Amanda Caples
Amanda is Victoria's Lead Scientist, a role that aligns and connects Victoria's science, technology and innovation capability with business needs and with government's economic development activities. Amanda is Chair of the Victorian Quantum Technology Network which aims to advance teaching, research and industry engagement in quantum technologies. She is a founding Non Executive Director of Breakthrough Victoria Pty Ltd, a $2 billion commitment to invest in science, technology and innovation with investments to date including the Infleqtion-Swinburne Quantum Technology Centre and Quantum Brilliance.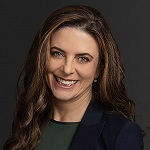 Professor Bronwyn Fox
Professor Fox joined CSIRO, Australia's national science agency and innovation catalyst, in October 2021, becoming the agency's fourth female Chief Scientist. She is known globally as a leader in advanced manufacturing, materials science, and industry 4.0 technologies, and is passionate about bringing together multidisciplinary teams for collaborative research. Professor Fox was formerly Deputy Vice-Chancellor (Research and Enterprise) at Swinburne University of Technology and founding Director of Swinburne's Manufacturing Futures Research Institute. During that time, she established of a world first Industry 4.0 Testlab for additive manufacturing of carbon fibre composites, in collaboration with CSIRO.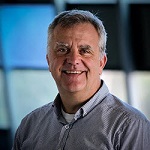 Dr Dietmar Tourbier
Dr Tourbier is the Director of the Energy Business Unit at CSIRO. He is leading a multidisciplinary team of scientists, engineers, economists and business professionals in solving current and future energy challenges to enable the transition to lower emissions energy future.
Prior to this role Dr Tourbier served as the Science Director and Deputy Director of the Energy Business Unit and as the Director of the Australian Solar Thermal Research Institute (ASTRI) providing the vision, direction and strategic oversight for the delivery, adoption and impact of the ASTRI objectives.
Prior to joining CSIRO, Dr Tourbier worked at General Electric (GE) for over 20 years and held various leading positions in corporate research including the leadership roles of GE's solid oxide fuel cell (SOFC) division in California, the global power electronics technology research group and, most recently, GE's European research division.
Dr Tourbier received his masters in aerospace engineering from the University of Stuttgart and his PhD in aerospace engineering from the University of Arizona. He also received his MBA from the UCLA Anderson School of Management.
Call for Abstracts Now Open until 30 June 2023
We invite you to submit an abstract to secure your role in ensuring ICQE 2023 is the place to be for all researchers and industry partners of Quantum Energy in 2023.
The ICQE program will feature invited talks from recognised specialists in the field. It will focus on the fundamental understanding and technical engineering of quantum systems for energy harvesting, conversion, storage and transport processes. An exceptionally strong technical program with internationally renowned invited speakers is being developed, covering themes across:
Quantum thermodynamics
Quantum transport
Quantum information theory
Quantum chemistry
Light-harvesting devices
Optoelectronics
Spectroscopy
Nuclear fusion

Quantum biology
Photochemistry
Quantum materials
Battery technologies
Quantum computing
Renewable energy
Environmental sustainability
To submit your abstract visit the ICQE 2023 website. The ICQE 2023 abstract submission deadline is 30 June 2023.
Early Bird Registration Now Open
Early Bird registration for ICQE 2023 is open until 4 September 2023.
All early birds will get:
Entry to the ICQE 2023 Exhibition
Admission to all plenary and keynote addresses, speaker sessions and the poster gallery
Entry to the Welcome Reception
Daily catering
Please visit the ICQE 2023 website for full details on early bird savings and registration options.
Partnering with ICQE 2023
ICQE 2023 is the launch event of a biennial conference to explore the role of quantum technology in meeting our future global energy challenges and opportunities.
As a sponsor, you will have an unparalleled opportunity to establish strategic relationships and build brand recognition. Through sponsorship, you will benefit from:
Increased brand visibility and recognition among industry leaders, experts and policymakers.
The opportunity to showcase your products, services, or innovations to a targeted audience.
Networking opportunities with key stakeholders in the quantum energy field.
The chance to position your organisation as a forward-thinking leader in sustainable energy solutions.
Investing in a partnership with ICQE 2023 will also help to strengthen support for the development, commercialisation and adoption of quantum technologies in Australia and the rest of the world.
We offer a range of sponsorship opportunities to suit you. To learn more, download the prospectus or email Andrea O'Sullivan directly via sponsorship@icqe.com.au
Contact Us
International Conference on Quantum Energy ICQE 2023 Secretariat