Price
Free
Event date and time
Wednesday 30 Nov 2022
10.00am to 11.00am AEDT
Location
Online virtual event
Login details will be emailed to registrants
Speaker: Professor Debi Ashenden
Dates and Times
Event date:

Nov 2022
Wednesday 30 Nov 2022
Online virtual event
10.00am to 11.00am AEDT
Login details will be emailed to registrants
Contact
More information
Abstract:
New technology has the potential deliver a step change for defence and national security, but it comes with threats as well as opportunities. The successful delivery of such technology will depend as much on the socio-technical issues around the design, development, and deployment of software as it will on the technology itself. Modern software development processes such as DevSecOps take advantage of tools and processes that facilitate agile ways of working, continuous integration and delivery, and the development of secure code. But to be effective DevSecOps also requires trust and a change in culture. This talk charts previous research that has explored the social practice of software developers to better understand how fracture points in their relationships with cyber security practitioners can impact security risk. When a DevSecOps project succeeds it is because working relationships between security and software development activities are underpinned by mutual trust. When trust is lacking the process suffers: software developers and security practitioners don't engage early enough, insufficient time is available to implement security, and an incomplete view is formed of security risks. MLOps adds to the complexity of security issues in DevSecOps as data scientists interact with the software development process. This talk outlines research that aims to better understand the social practice of data scientists in the MLOps process. Understanding these social practices will help us identify potential vulnerabilities in MLOps that could lead to an increase in cyber security risk.
Bio: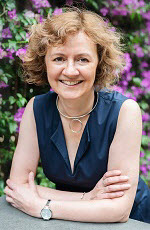 Debi holds the DST Group-University of Adelaide Chair in Cybersecurity. In addition, she is Professor of Cyber Security at the University of Portsmouth and a visiting Professor at Royal Holloway, University of London. Debi's research interests are in the social and behavioural aspects of cybersecurity – particularly in finding ways of 'patching with people' as well as technology. She is currently researching transdisciplinary approaches to modelling complex warfighting, how to fuse behavioural science with cyber deception, and the socio-technical aspects of designing complex military systems.
Debi was previously Head of the Centre for Cyber Security at Cranfield University at the Defence Academy of the UK and was a member of the UK MOD's Defence Science Expert Committee. She has worked extensively across the public and private sector for organisations such as UK MOD, GCHQ, Cabinet Office, Home Office, Euroclear, Prudential, Barclaycard, Reuters and Close Bros. She has had a number of articles on cyber security published, presented at a range of conferences and co-authored a book for Butterworth Heinemann, Risk Management for Computer Security: Protecting Your Network & Information Assets.