Liverpool STEM CPP Teacher Session
Price
Free
Event date and time
Tuesday 26 Jul 2022
3.30pm to 5.00pm AEST
Location
Liverpool City Library
170 George Street, Liverpool NSW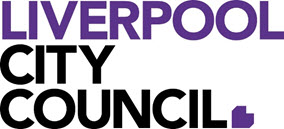 What the session will involve
At the session:
Afternoon tea and networking with other school teachers, career advisers and librarians in the program.
A teacher from last year's Showcase will present her journey with the class and share some of the students' projects.
Meet with Generation STEM team members.
Have your questions answered.
Dates and Times
Event date:

Jul 2022
Tuesday 26 Jul 2022
Liverpool City Library
3.30pm to 5.00pm AEST
170 George Street, Liverpool NSW
Contact
More information
For more information about Generation STEM or the STEM CPP, visit our website at www.csiro.au/Generation-STEM, email generationSTEM@csiro.au or call (02) 9325 3093.
Please note that this is being planned as a face-to-face event.
COVID REQUIREMENTS
Liverpool City Council has a registered COVID-19 Safety Plan (with Service NSW) and keep a copy on site.
If you are unwell, please stay at home. Appropriate social distancing is to be maintained at all times.
Abide by all conditions of the most current Public Health Order as set by the NSW Government.
Please note that these requirements may change – we will notify you of them before the event.