Price
Free
Event date and time
Tuesday 16 Aug 2022
1.00pm to 2.00pm AEST
Location
Online virtual event
Webcast login details will be emailed to registrants

For National Science Week, we're celebrating all things STEM! As Australia's national biodiversity database, the Atlas of Living Australia delivers trusted data services for Australia, supporting world-class biodiversity research and decision-making. Our data are used by a range of professionals from different fields, such as research, government, museums & herbaria, and industry, just to name a few. As diverse as these fields are, they all share something in common, and that's the potential for an exciting career in STEM. In this webinar, hear from three speakers who have followed their passions to forge unique and rewarding career paths in STEM.
Dates and Times
Event date:

Aug 2022
Tuesday 16 Aug 2022
Online virtual event
1.00pm to 2.00pm AEST
Webcast login details will be emailed to registrants
Contact
More information
Presenters: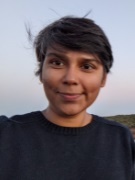 Shandiya Balasubramaniam | Atlas of Living Australia
Shandiya is an evolutionary biologist and data analyst at the ALA, where her work focuses on streamlining reproducible pathways for researchers to access and analyse open data. Prior to this, Shandiya's PhD and post-doc research integrated molecular ecology, conservation management, and wildlife disease ecology to understand adaptive responses to environmental variation in threatened species. When she's not coding for ALA or birdwatching, Shandiya also enjoys making art in R (#Rtistry).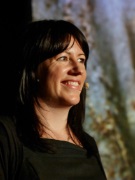 Mel Mackenzie | Museums Victoria Research Institute, Museums Victoria
Mel is a Collection Manager of Marine Invertebrates at Museums Victoria, where she helps to manage an amazing life-library of specimens for research. Mel started her career volunteering at the museum as an undergrad, then went on to work in various positions at the museum and at other institutions in both Australia and Japan. Mel has a research interest in holothuroids (sea cucumbers), which has taken her on some amazing research voyages around Australia and even to Antarctica.
(Image credit) Source: Museums Victoria / Photographer: Jon Augier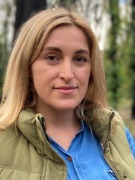 Casey Kirchhoff | UNSW Centre for Ecosystem Science
Casey is a PhD candidate at the UNSW Centre for Ecosystem Science, researching the impacts of climate change on Australian alpine plants. Her passion for the environment inspired Casey to start tracking post-fire recovery in her local area after the devastating Black Summer bushfires, leading her to coordinate citizen science projects such as the Big Bushfire BioBlitz events in early 2022. Casey also founded the Environment Recovery Project in early 2020, which has recently been nominated for an Australian Museum Eureka Prize.
(image credit) Source: ABC News
Moderator: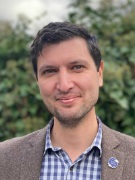 Martin Westgate | Atlas of Living Australia
Martin is the Science & Decision Support Team Lead at the Atlas of Living Australia. His research focuses on how scientific information can be used to understand and mitigate human impacts on the environment, via a combination of empirical ecology and evidence synthesis. Martin is also a scientific software developer and occasional frog-watcher.
This webinar will be recorded and made available after the event.