Price
$120
Event date and time
Tuesday 16 - Friday 19 Nov 2021

Location
Online virtual event
Webinar login details will be emailed to registrants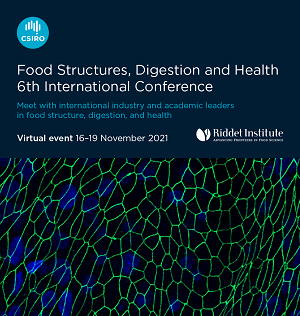 Meet with international industry and academic leaders in food structure, digestion and health.

On behalf of its Organising and Scientific Committees, we are pleased to confirm that the Food Structures, Digestion & Health 6th International Conference 2021 will be going ahead as a completely virtual event on 16 - 19 November 2021.
Pricing
Standard registration

Available 1 September to 8 November 2021

Student registration

Available until 8 November 2021
Dates and Times
Event date:

Nov 2021
Tuesday 16 - Friday 19 Nov 2021
Online virtual event
Webinar login details will be emailed to registrants
Contact
More information
The FSDH 2021 is going virtual. The safety of our community is a top priority. As such, we have made the decision to deliver the 2021 Conference as a digital event, in lieu of an in-person event. We are very much looking forward to delivering the event in an entirely new format for this forum and connect virtually with you all.
The Food Structures, Digestion and Health 6th International Conference is focused on increasing awareness that food format and food structure have a significant effect on the bio-availability of nutrients. The focus has shifted development of nutritional guidelines away from the more traditional approach of simply examining the nutrient composition of foods.
This important conference presents a unique opportunity to bring together food industry professionals, and world leading scientists – from diverse disciplines including food science, nutrition, digestive behaviour and medical science with a common interest in food design that delivers better nutrition and functionality and improves consumer wellbeing.
Conference sessions
16th November (AEDT) 7:00am-9:30am - Master Class: Food & Health
Chairpersons: Dr Alejandra Acevedo-Fani & Dr Amy Logan
7:00-7:40am - Topic 1: Food, Nutrition & Sustainability
7:00-7:20am - Dist. Professor Paul J. Moughan, Riddet Institute Fellow Laureate, Riddet Institute, Massey University, New Zealand
7:20-7:40am - Professor Manny Noakes, Nutrition Consultant & Meat & Livestock Australia Board Director, Australia
7:40-8:15am - Topic 2: in vitro/in vivo Models of Digestion
7:40-8:00am - Dr Diddier Dupont, Deputy Director of STLO (Science & Technology of Milk & Egg), INRAE, France
8:00-8:15am - Dr Simone Osborne, Senior Research Scientist, CSIRO Agriculture & Food, Australia
8:15-8:55am - Topic 3: Food Structure & Digestion
8:15-8:35am - Professor Matt Golding, Professor in Food Colloids, Massey University, New Zealand
8:35-8:55am - Professor Mike Gidley, Centre Director, Centre for Nutrition & Food Science, University of Queensland, Australia
8:55- 9:30am - Topic 4: Computational (in-silico) Models of Digestion
8:55-9:10am - Dr Matt Sinnott, Senior Research Scientist, CSIRO Data61, Australia
9:10-9:30am - Prof Leo Cheng, Bioengineering Institute ,The University of Auckland, New Zealand
17th November 7:00am-9:30am (AEDT) - Session 2: Food Structures Design, Processing & Digestion
Chairperson: Prof. Mike Gidley
7:00-7:02am - Introductions
Dr Cuong Tran, Chair FSDH 2021 6th International Conference Scientific Committee
7:00-7:06am - Welcome to country ceremony
Michael O'Brien, South Australian Indigenous Kaurna Elder
7:06-7:10am - Opening remarks
Dr Leif Lundin, Research Director, Food Program, CSIRO Agriculture & Food, Australia
7:10-7:35am - Plenary Speaker
Dr Gail Bornhorst, University of California Davis, USA
7:35-8:00am - Plenary Speaker
Dr Cathrina Edwards, Quadram Institute Biosciences, UK
8:00-9:00am - Free papers
8:00-8:15am - Adam Macierzanka, Assoc Prof, Gdansk University of Technology, Poland
8:15-8:30am - Ruoxuan Deng , PhD candidate, Wageningen University
8:30-8:45am - Dr. Marta Martínez Sanz, Research Scientist, Instituto de Investigación en Ciencias de la Alimentación, Spain
8:45-9:00am - Martina Moretton, PhD Student, University of Udine, Italy
9:00-9:30am - Poster sessions
Daria Zelikina
Ali Rashidinejad
Aarti Tobin
Aleksandra Florczuk
Abhilasha Abhilasha
Adam Fitzgerald
Alex Kanon
Boning Mao
Bulei Sheng
Dalila Roupar
Daniel Madalena
Davood Zaeim
H.N Nadeesha Dilrukshi
Stephen Giteru
18th November 7:00am-9:30am (AEDT) - Session 3: Food Microbiome and Health
Chairpersons: Dr Michael Conlon & Dr Cuong Tran
7:00-7:30am - Plenary Speaker
Professor Colin Hill, University College Cork, Ireland
7:30-8:00am - Plenary Speaker
Professor Sven Petterson, Nanyang Technological University, Singapore
8:00-9:00am - Free papers
8:00-8:15am - Cindy Bermúdez, PhD Candidate, The University of Queensland, Australia
8:15-8:30am - Professor Yoav D. Liveny, Israel Institute of Technology, Israel
8:30-8:45am - Shouryadipta Ghosh, Early Research Career Fellow, CSIRO Data61
8:45-9:00am - Dr Siqi Li, Postdoctoral Fellow, Riddet Institute, Massey University
9:00-9:30am - Poster sessions
Giavanna Castillo
Hong Yao
Jaqueline Nadolny
João Araújo
Juan Molina Ortiz
Kevion Darmawan
Linda Nezbedova
Manuel Martinez
Maria Roca
Mariero Gawat
Mengxiao Yang
Renata Ariens
Taciana Lunelli
Athirojthanakil Weetachich
19th November 7:00am-9:30am (AEDT) - Session 4: Future Challenges and Research - Food Evolution vs Revolution
Chairpersons: Dr Ingrid Appelqvist & Prof. Harjinder Singh
7:00-7:20 - Plenary Speaker
Nick Hazel, CEO & Founder, v2food Pty Ltd, Australia
7:20-8:00 - Company Creations Panel Discussion – Ideas to Commercialisation
Melanie Ruffell, Stakeholder Relationship Manager, Riddet Institute, NZ
Penny Brereton, CEO & Senior Consultant, TSM Advisory Pty Ltd, Board Member, NutriV Pty Ltd, Australia
Gabrielle Munzer, Deep Tech Venture Capital Investor, Main Sequence Ventures, Australia
Arohaina Owen, Vision Maatauranga Leader for High Value Nutrition, The Liggins Institute, University of Auckland
8:00-9:00 - Free papers
8:00-8:15am - Ms Li Ming Lim (Kezlyn Lim), Research Dietician, Singapore Institute for Clinical Sciences, Agency for Science, Technology and Research (A*STAR)
8:15-8:30am - Nick William Smith, Research Officer, Sustainable Nutrition Initiative Riddet Institute, Massey University, NZ
8:30-8:45am - Raffaele Colosimo, PhD candidate, Food Innovation & Health, Quadram Institute Bioscience, Norwich Research Park, UK
8:45-9:00am - Haroon Jamshaid Qazi, Ph.D. Student, Riddet Institute, Massey University, NZ
9:00-9:30 - Poster sessions
Noelia Jurado
Wei Zou
James Lee
Justyna Borawska
Monika Pliszka
Niccolo Renoldi
Sera Jacobs
Sofia Melchio
Sunandita Ghosh
Veronica Gallo
Welma Stonehouse
Xinying Liu
Yit Tao Loo
Fatemah Sardabi
9:30-9:35 - Closing Remarks and Finish
Dr Cuong Tran, Chair FSDH 2021 6th International Conference Scientific Committee
The full program is available to view here.
Key dates for the conference
Call for abstracts open: 24 May 2021
Registration open: 24 May 2021
Deadline for receipt of Abstracts: 8 October 2021
Notification of acceptance of Abstracts: 15 October 2021
Early registration closed: 8 October 2021
Registration closes: 8 November 2021
Conference: 16-19 November 2021
Abstract submissions: Now closed
Standard registration (closes 8 November 2021): $120
Student registration (closes 8 November 2021): $60
Looking for more information? Please feel free to contact Cuong Tran via FSDH2021@csiro.au at any time if you have any questions.
Sponsors
Silver sponsors:
Massey University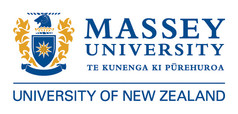 Massey is a leading New Zealand university, world-renowned for our practical programmes, ground-breaking research, and online courses. We provide a creative and connected learning environment.
Massey's School of Food & Advanced Technology supports New Zealand's export-driven growth based on high value products, processes and technologies related to our bioeconomy.
Our educational programmes build capability in food, nutrition and engineering and our internationally recognised researchers apply their skills throughout the supply chain and beyond. Our expertise covers a broad range of food-related and engineering disciplines.
Bronze sponsors: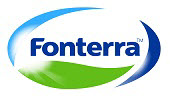 Fonterra is a proud supporter of FSDH 2021. As a world-leading supplier of nutritious dairy products and ingredients, we have a strong focus on innovation, engaging in significant multi-disciplinary research in Food Structure Design, Health and Nutrition. The Fonterra Research and Development Centre employs approximately 360 staff including 160 PhDs from 40 countries and engages with universities and research centres across the globe.

The high impact health and medical research in Food & Function is at the interface of chemistry, biology and physics. By bridging the gap and bringing biochemists, chemists, biologists and physical scientists together, we ensure important research is discoverable, read and cited all over the world.
Conference Sponsorship packages
If you would like to be a sponsor, please download the prospectus information or contact fsdh2021@arinex.com.au
FSDH LinkedIn 6th International Virtual Conference prize draw winners
Indika B
Maria R
Aleksandra F
Find out more